QC Event School Student Showcase
A Rustic Backyard Wedding
What happens when two fun-loving laid back people get married? They throw an epic party reception complete with a pig roast and killer dance moves. On a beautiful fall day in southern New Jersey, Jackie and Junmar wed in a traditional Catholic ceremony in front of 150 family members and friends. Immediately following, guests joined the newlyweds at their newly purchased home for a rustic backyard reception where they were able to party well after the sun went down. The bride and groom met on the dance floor so it was only appropriate that their backyard reception featured a stellar DJ and a totally awesome dance floor built by the bride's father. Guests were able to show off their impressive moves surrounded by romantic string lighting in the casual setting. Jackie wore her mother's stunning lace drop-waist ball gown with long sleeves and a classic high neckline. If that doesn't tug on your heartstrings enough, the bride's late-grandmother's wedding gown was on display during the reception surrounded by portraits and mementos of the couple's grandparents for guests to view. The groom and his groomsmen wore traditional Filipino embroidered barongs to honor his family's heritage. Later on, Jackie changed into a darling skater dress and kicked off her heels to enjoy the dance floor with her new husband and their guests. Joseph Hardin Photography captured stunning images of the entire affair. Take a look at all of the beautiful details below.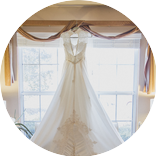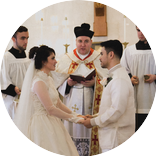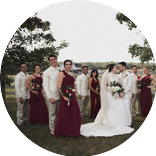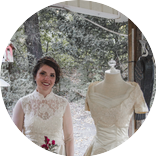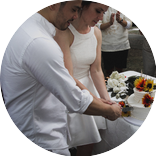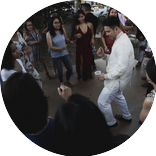 Jordan Merlino
Event and Wedding Planning
---
Seventh & Central is a boutique wedding and event planning firm located in the Greater Seattle Area, serving the Puget Sound region. It is our passion to design beautiful weddings that are as meaningful as they are well-orchestrated. 7th&C couples desire consistent design elements that allow their weddings to flow cohesively throughout their day. Our couples choose to honor traditions that hold personal and cultural value to them while foregoing ones that don't. They desire an event where both themselves and their guests make memories that last a lifetime.