QC Event School Student Showcase
Curiosity Carnival
In September 2017, I was the lead Event Manager for Curiosity Carnival which was the University of Oxford's biggest public engagement event to date. This was a multiple venue event: happening across 7 of Oxford's museums and a street fair on Oxford's Broad Street. I was also responsible for coordinating the Night of Heritage Light event which happened simultaneously with Curiosity Carnival. All photos must be credited as: Copyright - University of Oxford; Credit - Ian Wallman.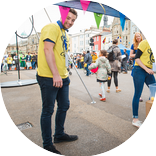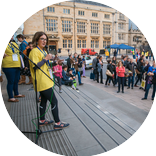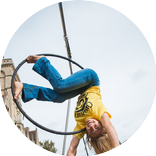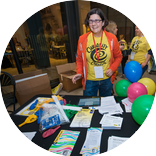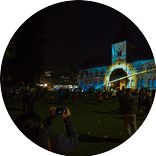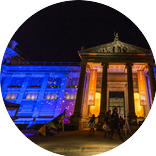 Jennifer Courtenay-Hall
Event and Wedding Planning
---
Wedding Elements is a bespoke wedding planning, coordination and venue styling company specialising in luxury, countryside weddings in the south of England.

We believe weddings should be reflective of each couple, so we provide a service that is entirely client-focused. We work with couples, offering different levels of service and creative input, suited to their unique preferences to help busy professionals plan the wedding of their dreams.

Wedding Elements was founded by Jenny Courtenay-Hall, an experienced event manager with over fifteen years experience working on weddings. She launched Wedding Elements to follow her dream of running her own business and to do what she loves most: organising and styling weddings.