QC Event School Student Showcase
Wedding Renewal 2018
My very own 10 Yr wedding renewal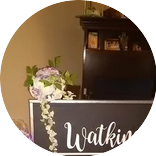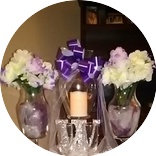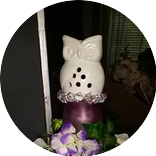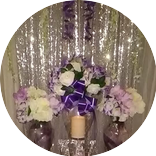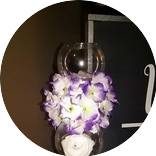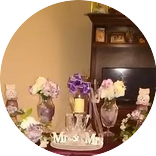 Jessica Watkins
Event and Wedding Planning
---
Vibrant Affairs events & decor was started from a love of planning my very own events.
Vibrant Affairs After 8 years of self planning events and dedication was created to help enhance your vision, Here's where it all begins.....
​I was born and raised in New Jersey , the oldest of 4. Now a wife of 9 years and a mother. A multi-tasker and an all around happy go lucky vibrant person.
​I started my social events in 2008 with my own wedding . Planned from start to finish, coordinated the way I wanted it every step of the way. With details galore.
​As of 3 years ago I have been more involved into Social Planning ever since my daughter was born. With coordinating her birthdays with tutus, crafts, place settings and more. It has become a very eventful time. I have learned so much and would like to give the same expertise to your affair.
I decided to open a facebook page and It has been exciting to see how my work grows everyday.
​My husband also helped me come up with the name "Vibrant Affairs" brand. Which also describes how Vibrant my personality is.